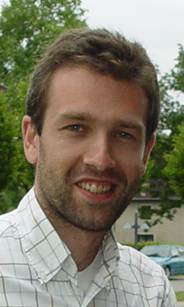 Filipe is a good friend of mine living in Portugal doing affiliate marketing full time and I asked him to write an article for my site on "How to Find a Niche".


Hi Friends,


One of the biggest mistakes that I see people do is when they make decisions without being informed. The newbie is eager to start their affiliate marketing business and so, in a rush they choose any niche (if they even know what a niche is) and pick any product to start promoting.
This might work for some because the stars were aligned just right or they got a fortune cookie that said, "You will be spared from your ignorance and get lucky" but if you are serious about affiliate marketing and being successful at it, you don't want to waste your time. The good news is there are some simple and efficient steps that you should follow to choose a good niche. They you can start promoting a niche that will make you money and not waste your time. This small investment of time will save you a hundred fold in the long run. Let's look at 6 points that will help you become successful. This is not an exhaustive list but will help you lay a foundation.
How to find a Niche
1. Research – What's Hot on the Internet?
In affiliate marketing, like any other business, it's extremely important to spend some time doing research, and discover what people are looking or searching for and buying – what´s hot on the internet! We can always use the best-known search engines to get an idea what are currently the hottest trends. I personally use Google Trends to help me find that information. I would say, take note of the 5 hottest topics or niches you find and write them down.
2. Keywords Record
The next important step is that within these 5 niches you need to determine the keywords people are using the most when they search online to find what they want. There is a powerful and free tool you can use for this purpose, which is the Google Adwords external keyword search tool. Being by typing in words associated with the hottest topics that Google Trends gave you and Google will immediately report to you the amount of search volume for the keywords or phrases that you typed in. Depending on the results, you will want to take note of those keywords or phrases that have a higher search volume, these are the keywords and phrases that you will want to target. It can be harder to rank for those keywords but the fact that the search volume is so high tells you that the money is where that traffic is.
3. Find your Competitors
Another key aspect that cannot be overlooked is to evaluate your competition's involvement in the niches that you have discovered in Google Trends. In other words, you want to find out which company websites are developing and promoting the 5 niches that you discovered. I strongly recommend that you go to the websites promoting those niches and spend time analyzing the content, offers, articles and images. Why would you reinvent the wheel if you don't need to? While you are on your competition's website note those aspects that you liked or disliked.
4. Traffic volume
Traffic volume is extremely important and I use an excellent free tool to determine the number of people that are visiting those websites. With this tool you will have access to the weekly or monthly traffic volume that any website receives. With this analytical information you will be able make adjustments to your own marketing strategy to increase your traffic and conversions. The tool that I love to use for analyzing traffic as well on-page SEO and page analysis is Traffic Travis. (Download Traffic Travis for FREE)
5. "Meet people´s Needs" – Blogs and Social Networks
I want to share a golden rule with you that I learned many years ago by experience: "meet people´s needs and meet them where they are!" People have needs and it doesn´t matter whether they are financial, health related, physical, spiritual or even at other levels. When we need something we go search for it until we find a trustworthy and reliable solution. If we go to the doctor, we expect that he is able to determine our condition and prescribe for us the appropriate and best treatment whether that is some form of therapy or medication. In the same way people expect you to offer them the best you have to address their needs, and help them achieve their goals and dreams. Show them that you care about them; develop and nurture a relationship with them by sharing your personal experience through a personal blog or through the social network websites like Facebook and Twitter. Show them that you care and you can be trusted.
6. Website
Lastly, if you plan to develop a website to increase your Affiliate Marketing Business , don't get discouraged by the overwhelming amount of information on the Internet. There are thousands of nice looking templates and ready-made pages that you can use for free. My personal favorite is to use the WordPress blogging platform.
Share and Enjoy!