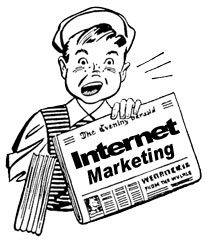 Thanks for joining my newsletter and congratulations for taking the step to allow me to share with you information that will boost your business if followed.
I promise not to waste your time. I know the value of time with two daughters that love to spend time with their Daddy.
I look forward to sharing tips and tools that will help you become more successful in online marketing. You should be able to have some real fun and excitement as you implement the information I share with you and see the results they will bring.
The link to download this first of many FREE gifts from me to you will be in the email that you will receive but you can download it here as well.
Until my next newsletter contact me if you would like to talk, type or Tweet.
Sincerely,
Bill