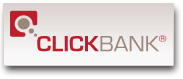 Clickbank Net is an affiliate program much like Commission Junction, Linkshare or any number of other affiliate programs. The focus of Clickbank Net is information products like ebooks, audio information, videos and downloadable software.
This is very convenient because the customer can get their product immediately after the sale by downloading the product typically from a link that they get in an email. Selling ebooks and other informational products is BIG business and so people gravitate towards this type of marketing.
Another convenient point for a newbie marketer is that they get a link to the product website and their only responsibility is to drive traffic to that product page. They don't have to have a website, they can just use PPC advertising or any other way they know to get traffic to a website. Good marketers can make a lot of money even into 5 figures a day.
Take a look at Clickbank Net