Interactive blogs are the most successful: Part 1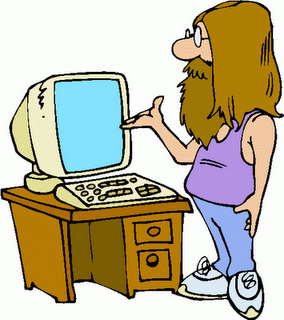 The key element to the Web 2.0 craze is the interaction that takes place on a dynamic website. Previous to Web 2.0 sites the websites were static allowing no interaction between visitor and web master. Research is showing that the more interactive blogs are the most successful.
If you want a highly interactive website or webpage you can start a Facebook page or a free blog with Blogger, WordPress or another blogging platform. There are inherit problems with these free blog options since you do not own the domain name but that is a topic for another article. What I want to cover in this article are the ways that you can make your blog more interactive and the way that I do this and recommend that you do it is by using purchasing your own domain name and installing WordPress, a free blogging software that is easy to use and has many plugins that will add lots of interaction making your blog one of the most interactive blogs.
Here is a list of items to consider adding to your blog that will rank you up there with the most interactive blogs.
Commenting on articles
People can read your articles and benefit but when they can comment on your article it is even better. On top of that there are plugins for WordPress that will allow the commentator to receive and email when someone replies to their comment. This is fun for the people and attracts traffic. Traffic and comments will add value to your site that is good for SEO with Google and other search engines. Something that will attract even more people to comment on your blog is if you allow their name to have a hyperlink and make that hyperlink a 'do follow' link. Making the links 'do follow' requires a little editing of a file in your WordPress files (instructions found on my blog). This 'do follow' may attract spammers if you have a good page rank (PR) but you can moderate the comments and not allow spammers to post. You can also add a captcha to your comment posting so a bot cannot enter comments. In the end the traffic and comments may give you more value with Google. Surely this will make your blog one of the most interactive blogs.
Social Networking
There is a great WordPress plugin called 'Socialize' and installing this on your WordPress will add a pretty row of social network icons like Facebook, Twitter, Delicious and more. This is standard and allows people to easily share your post on their Facebook feed for example. When I watch something good on Hulu there are social network icons below the video that allows me to post the video link right to my Facebook feed allowing me to share this video with hundreds or thousands of people. This makes your blog one the top interactive blogs but there is another benefit called viral marketing. A virus spreads to other cells in the body by infecting one cell. Viral marketing is similar that one person reads an article like the one you are reading and then shares it with their friends or colleagues. The result is your blog gets more traffic and becomes one of the most interactive blogs.
Online Article Source: http://EzineArticles.com/?id=3708663
Continue to read "Interactive blogs are the most successful: Part 2"

Skip to "Interactive blogs are the most successful: Part 3"